Develop your own tattoo cream
Do you have a tattoo parlor and would like to sell your own repair cream?
This is the perfect opportunity to grow your business, extend your brand and build customer loyalty. Offering in your salon the additional service of post-tattoo skin care will give an image of trust and commitment towards the client on the part of the tattoo artist.
One of the moments that most worries all of us who have tattooed us is the time interval between the completion of the tattoo until the complete cure, it is a very important moment and sometimes, it can be the difference between a good and a bad tattoo. In the market there are many products and many brands that cover the problem, but we never fully know their composition, if they work, if they are harmful in the long run, etc. All this can change thanks to the opportunity we offer to create your own personalized post-tattoo treatment, you will mark the composition and in this way you can ensure that the contents of the bottle are safe and suitable for your clients.
To do this, we will make things easier for you and talk about the best ingredients that any tattoo cream should include.
At MS Private Labels we offer the service of developing your own products in a unique and personalized way, we are a cosmetic laboratory with more than 30 years of experience in the sector.Our difference lies in the quality of the materials we use to make cosmetic products. We do not have a traditional catalog, it is the client who chooses the composition of the formula, always advised by our R&D experts; made to measure and exclusive, only our client will have it. You can also choose the packaging, with our marketing team you can design the label.
Contact us and one of our experts will contact you to offer
you personalized advice
Send an email to: comunicacion@mslinea.com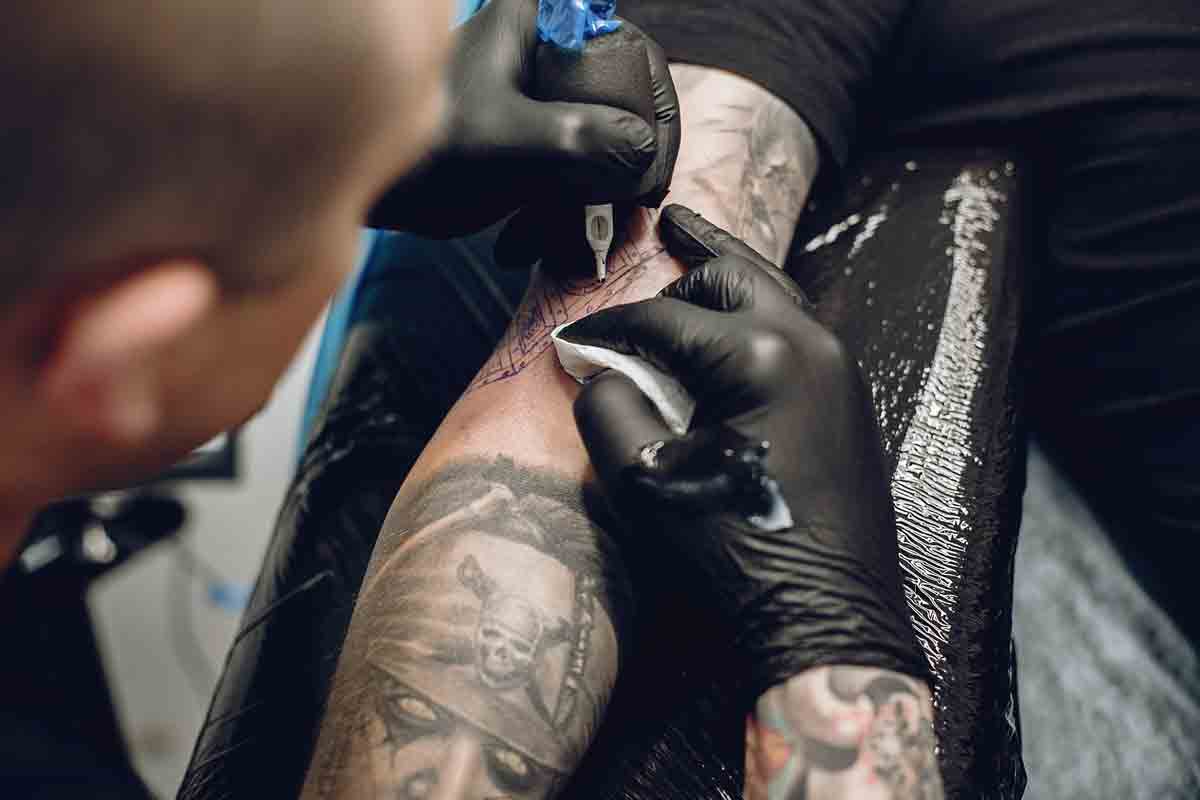 We must bear in mind that to achieve the result we want, we must give the skin extra hydration and increase its natural regeneration, without infecting our skin and leaving an appearance free of marks that could displease the tattoo.
We all know the basic care to treat a tattoo:
Leave the bandage on for 2 to 12 hours.

Let it air dry

Avoid submerging the tattoo

Do not expose it to the sun

Don't scratch your tattoo

Wash it carefully

Etc
But without a doubt and with what we have been announcing is the most important step, the application of a tattoo ointment, this product must offer specific characteristics in order to show adequate results.
In this is the list you will find which are the best ingredients and their characteristics to be able to create a tattoo cream suitable for the subsequent treatment and get your clients to leave completely satisfied.
Panthenol: reinforces the skin barrier of flaky and dehydrated skin due to the extra hydration it provides. In addition, it calms irritation and reduces inflammatory processes in sensitive or irritated skin.

Asiatic spark: promotes tissue regeneration and stimulates the activation of fibroblasts, responsible for the production of collagen, thus improving the appearance of stretch marks and the elasticity of the skin.

Aloe Vera: It is very effective in regenerating the skin. Its soothing and refreshing effect helps to hydrate the skin, preventing transepidermal water loss.
Calendula: strengthens and repairs the skin barrier and is ideal for soothing irritated and sensitive skin.
Rosehip Oil: Its moisturizing and emollient properties retain moisture and prevent dehydration of the skin. It is an excellent cell regenerator that is used to treat damaged and photoaged skin.
Shea Butter: has protective and moisturizing properties thanks to its content of oleic acid and vitamins A and E, which keep the skin nourished, hydrated and regenerated.
Argan Oil: Hydrates and nourishes the skin. Provides elasticity, softness and shine to the skin.
Jojoba Oil: Has regenerating, moisturizing and emollient properties, leaving the skin exceptionally soft and nourished.
Sweet almond oil: rich in vitamins and fatty acids, responsible for hydration and nutrition of the skin. It also supports skin elasticity and is ideal for damaged or dry skin that needs additional nutrition and hydration.
Chamomile: has soothing and anti-inflammatory properties, thanks to its bisabolol content, making it ideal for sensitive or / and irritated skin to relieve redness and soothe irritation.
Hemp Oil: It is ideal for very dry and mature skin due to its regenerative and antioxidant power. In addition, it promotes cell renewal and forms a protective barrier for the skin. Its anti-inflammatory effect helps soothe irritated skin.
We have different options: creams, balms, lotions, etc.
Resume
Create a second line of business where new income will come in. It is a very good way to do marketing, any product will make your brand known and external people will see it and you would gain recognition. In addition, you will satisfy more needs of your customers, satisfied customer returns and / or recommends you for sure.
Choose the ingredients, let yourself be advised by our experts, it does not matter if you have previous knowledge or not about tattoo creams, we will help you throughout the process. Production and packaging of the product, creation of the label and choice of packaging.
Are you looking for an anti-hair loss treatment? Do you want to know what ingredients are essential in an alopecia preventive product? Would you like to create your own hair loss products?
Today we will talk about alopecia, one of the aesthetic issues that most worries people. The search for a miraculous treatment that solves all the symptoms that cause hair loss is being increasingly demanded, especially online; It is only necessary to see the increase that the hair transplant sector has suffered in recent years. We love dealing with our hair, taking care of it, giving it shape, color, it is like our own brand of identity, something we do not want to get rid of.
Our intention with this post is that at the end of it, the reader ends up knowing what ingredients are the right ones and what are the benefits they bring to anti-hair loss products, in this way you will be able to know which ones work, which ones do not and why.
If you are wanting to create your own line of anti-hair loss products, develop some type of treatment to improve the effects of alopecia, tell us your idea, from start to finish and we will develop a personalized action plan focused on your needs. With the advice of our experts you will be able to obtain the desired final product. Take advantage of the opportunity of one of the segments of the cosmetics in pure boom.
At MS Laboratories, third-party cosmetic manufacturers, we develop all kinds of products adapted to your needs and specifications, we offer speed of service, personalized packaging, label design, administration of regulatory papers for the creation of a brand, delivery of samples, high quality ingredients and immediate production thanks to our facilities.
We are going to save you some time by summarizing the specifications
that any anti-fall or prevention product should meet.
Let yourself be advised by one of our experts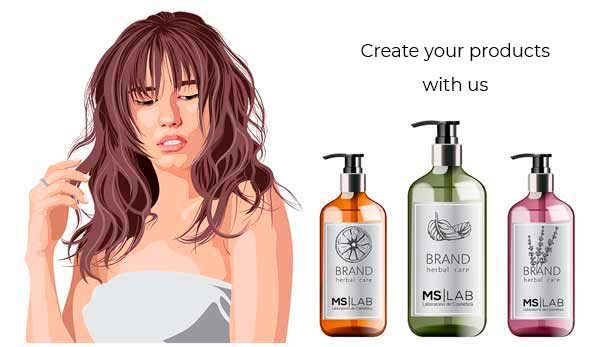 Every day we lose an average of between 50 and 100 hairs, this amount can increase during the spring and autumn periods. But if we begin to notice a fall greater than this size, it is time to start thinking about following some type of treatment to prevent it.
The main causes of both male and female alopecia are: Pollution, the stress we are subjected to, unhealthy habits, genetics, etc. Although not the only ones, there are many more and they always have to be supervised by specialists.
Whether in the form of shampoo or lotion, almost all cosmetic brands have a product that helps to stop hair loss.
Actives for anti-hair loss shampoo or lotion
Inistol: Activates the cellular functions of the scalp, stimulates growth, prevents early baldness and prevents hair lose.
Hydrolyzed DNA and RNA: Rich in nutrients that help protein synthesis, enhancing the regenerative capacity of hair and stimulating its growth.
Peptides: They are used to reverse the hair loss process as they allow direct action on DHT preventing the hair cycle from shortening and the number of acrive hair follicles from decreasing. In addition, they improve the proteins that surround the hair bulb, thus improving the anchoring of the hair to the scalp and stimulate hair growth.
Trace elements: They act as cofactors in important enzymatic reactions such as protein synthesis and cell reproduction. These are necessary to keep the scalp nourished, providing strength and vitality to hair, thus preventing hair loss.
Arginine: amino acid that favors the synthesis of NO, a vasodilator that improves irrigation of the scalp, thus providing more nutrients to the hair root
Sabal: It is obtained from the fruits of saw palmetto. It has properties to stop hair loss thanks to its androgenic activity that fights alopecia, helps reduce dandruff and hair oil.
Collagen: restores and regenerates hair, strengthens the hair follicle, preventing its weakening and subsequent fall. In addition to providing body and shine to the hair.
Placental protein: increases blood flow to the scalp, improving the supply of nutrients and its metabolism to the hair follicle. In this way, the hair regenerates and stimulates its growth.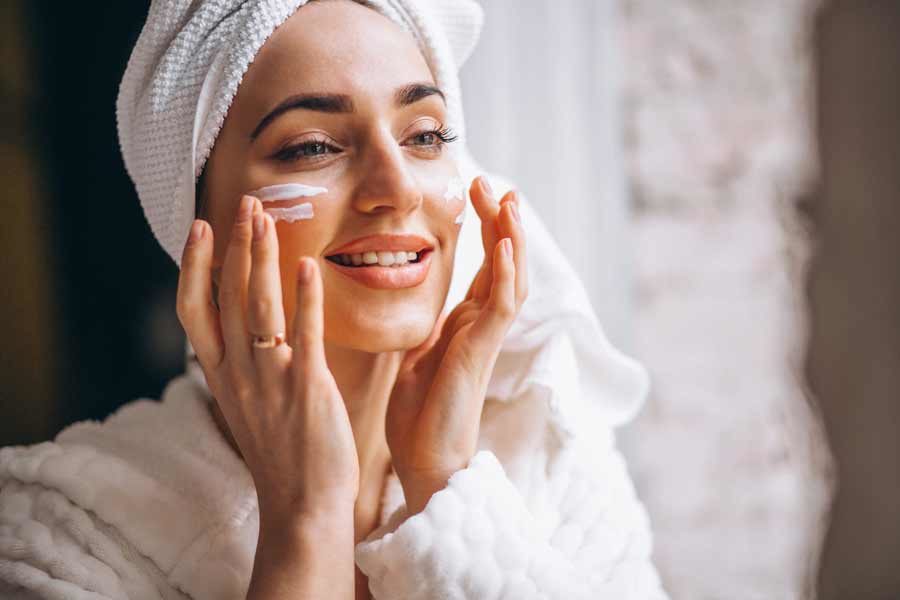 Do you want to develop your own cosmetic products?
Summer is approaching and with it we increase our exposure to the sun causing an excess of melanin and thus causing spots on the skin. Difficult to prevent because they appear after constant and long exposure to the sun, without adequate protection and without receiving any warning signs, when they appear it is too late. It is for this reason that more and more people are looking for anti-stain creams once the summer weather has ended, trying to attenuate the sun's stains.
Create your custom formula
At MS Línea Propias, specialists in the manufacture of anti-blemish facial creams. We develop all kinds of cosmetic products adapted to each of the clients' specifications. Our services consist of: composition of personalized formula, advice throughout the process, creation of label and container, production and packaging.
The fundamental difference is based on the quality of the ingredients and the possibility of creating any cosmetic with the idea that is proposed.
With more than 30 years in the cosmetic sector, we work with companies at a national and international level. If you are interested in making your own face creams or your brand of cosmetics, whether you have a formula or not, click on the contact link below and we will get in touch with you.
Contact our professionals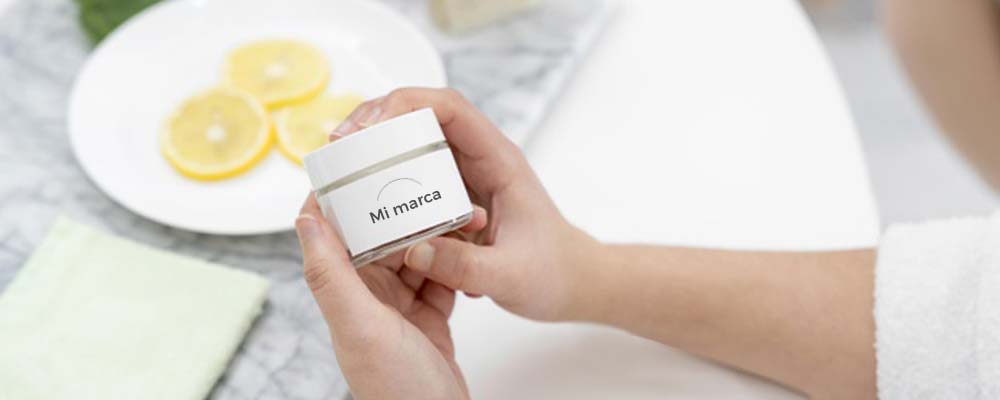 We all wonder if blemishes on the skin can be completely removed. It is one of the most notable signs of aging in our epidermis, especially on the face.
This issue has always had a great weight within the cosmetics sector, which has fostered countless advances in research to combat blemishes. Currently, in 2021, we have great progress in the assets / ingredients that work in this regard.
Anti-stain creams work, but you must choose the ingredients / active ingredients well to be able to treat them.
The assets we recommend in MS are:
Glycolic acid: alpha hydroxy acid with exfoliating and regenerating action. Eliminates dead cells, blemishes and blurs stains
Retinol: promotes cell renewal, evens skin tone by blurring spots, reduces wrinkles, improving the texture and appearance of the face.
Niacinamide: evens out blemishes, fights wrinkles, hydrates the skin, and increases the skin's resistance to external agents.
Bakuchiol: vegetable alternative to retinoids. Reduces blemishes, leaving the tone of the face unified. In addition, it improves blemishes, prevents acne, smoothes fine lines and stimulates the production of collagen, thus improving the firmness of the skin.
Vitamin C: brightens the skin, protects from oxidative damage by ultraviolet radiation, provides luminosity, promotes collagen production and reduces expression lines and wrinkles
Papaya: has regenerative, moisturizing and exfoliating properties. Contains papain, an enzyme that facilitates skin renewal, blurring spots and restoring a uniform tone to the face.
Licorice: skin depigmenting that blurs hyperpigmentation thanks to the inhibitory activity of tyrosinase. In addition, it neutralizes free radicals thus preventing premature aging of the skin.
Hibiscus: powerful antioxidant that strengthens the skin barrier. In addition, it has depigmenting capacity since it blurs the spots by exfoliating a light exfoliation on the most superficial layers of the skin.
Saffron: Clarifies, rejuvenates the skin, and exfoliates the skin, leaving it soft, hydrated and free of impurities and acne.
Still, as the saying goes: prevention is better than cure.
That is why photoprotective creams play a fundamental role in the prevention of facial blemishes. Remember that even being treated with anti-blemish creams, it is also necessary to continue using protection products.
In addition, the main cause is the long exposure to UVA and UVB rays, these rays come not only from the sun but also from: tanning booths and even the light of mobile phones and computers.
Other causes of spots on the skin are:
Pregnancy
Ingestion of photosensitive medications
Recent use of depilatory waxes
Aging
Contrceptive intake
Develop with us a natural treatment for the treatment of facial blemishes.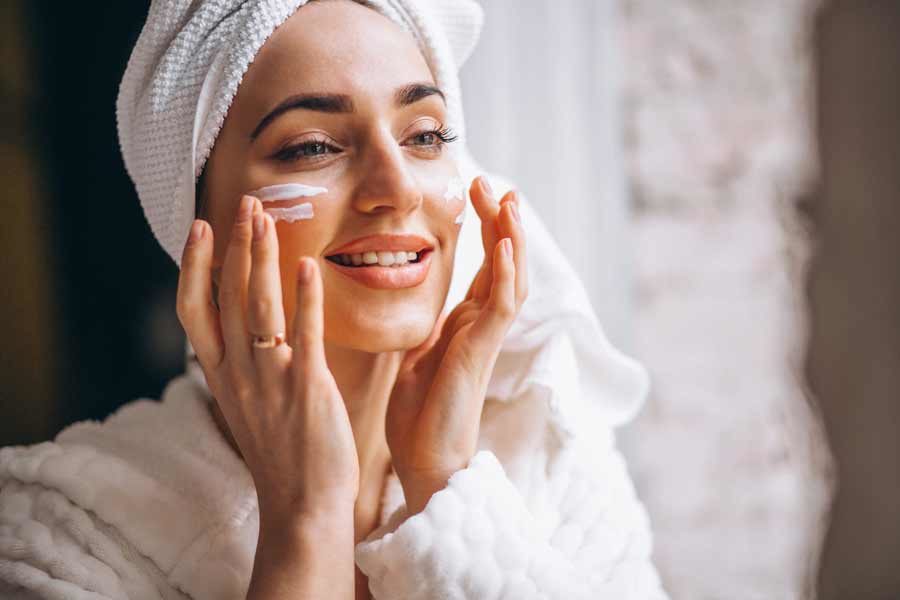 Read More