Cannabis cosmetics
Cannabis is already a very strong ingredient in natural cosmetic products, it is present in: shampoos, serums, oils, makeup, etc.
At first glance, almost all of us think the same. What about psychotropic effects?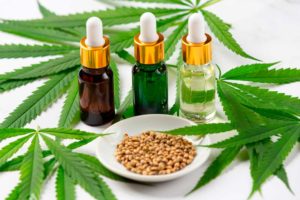 Well, don't worry because if the plant has more than 0.2% THC (the substance that provides the psychotropic effects) we will be talking about cannabis or marijuana, but if it has less than 0.2%, it is called hemp. The latter is a genetic variety different from marijuana, without psychoactive effects and also having nutritional and medicinal properties that are very beneficial for our skin or hair.
But … What is so interesting to cosmetic manufacturers?
Cannabidiol (CBD)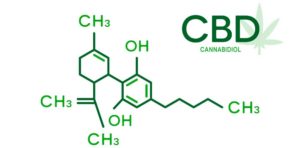 Cannabidiol is a molecule that is obtained from the leaves of hemp. This can be used in its crystalline and chemically pure form or it can be mixed with the oil that is extracted from the seeds of the same plant or with coconut or olive oil to dilute it.
Once we have the ideal mixture, the formulation of products begins in our cosmetic laboratory.
Properties in our body
Hydrates
Its high proportion of fatty acids: omega 3, omega 6 and omega 9, achieves optimal hydration and softness for our skins.
Antioxidant
Abundance in vitamin E and phenolic acid, suitable to fight free radicals that affect our skin.
Pain relieving
One of the greatest properties of CBD is its anti-inflammatory activity, which reduces and attenuates the irritative and inflammatory processes of the skin.
Relaxing
Its relaxing properties are reflected thanks to the fact that it acts directly on the receptors of the central nervous system, reducing anxiety and improving mood.
Your skin type doesn't matter
Other qualities strengthen the skin barrier, for dry and dehydrated skin, due to its calming and relaxing effect, it also works well for sensitive skin, as it helps to improve inflammatory processes.
At MS Laboratorio we are one of the cosmetic factories committed to offering THC-free cosmetic products. To satisfy this requirement, we use the crystalline and pure form of CBD, which we can combine with hemp oil or any other oil, creating our own brand for each client in a personalized, safe and unique way. If you are interested in this type of product and its formulation, do not hesitate to contact us.
Read More