Years of experience:
0

years.
Surface of the facilities in Barcelona:
0

m².
Minimum amount to manufacture:
0

units.
Percentage of international clients:
0

%.
Nº of countries we manufacture:
0

.
---
Since establishing our MS|Lab cosmetics laboratory in Barcelona, we have gone through different phases of growth.
We started OEM manufacturing more than 14 years ago in a small office, just 50 m². Later we took the leap and adapted the space to our clean rooms, laboratory and warehouse, thus being able to support our first international brands.
Years later, we expanded again, reaching 1,800m2 allowing us to offer a full global service, with, the "machine" working at full capacity.
Thanks to the efforts of the entire MS|Lab team, we can now proudly say that we have a total area of 3.600 m2 and we can develop a wide range of services to deliver quality products from concept to shelf.
Our facilities are new and modern, made according to current regulations for medical devices, allowing us to offer the highest guarantees for our cosmetic products.
---
Facilities
In MS|Lab we are in a growing and expanding phase, so that we have expanded our facilities and our production & packaging capacity. As we have already mentioned, we currently have a total of 3,600 m² with which we have the ability to offer a wide range of services to our customers, always guaranteeing the highest quality throughout the entire production process and final finishing.
Thus, our facilities consist of:
2 weighing rooms
2 packaging lines
2 completely independent manufacturing lines
2 manufacturing cleanrooms

---
Equipment
We can highlight our following equipment:
– 2 mixers
– Semiautomatic packaging system
– Heated filling machine
– Manufacturing reactor that allows cooling without water, something that makes our manufacturing process highly sustainable
All this means that we can offer a much more effective service to our customers. Specifically, we have exponentially reduced the manufacturing and packaging service time, as well as increased our production capacity by more than 60% in relation to 2019.
All our cleanrooms comply with ISO 8 and our company has recently been certified by ISO 22716: 2008 that guarantees and ensures the highest quality of our manufacturing processes and our cosmetics.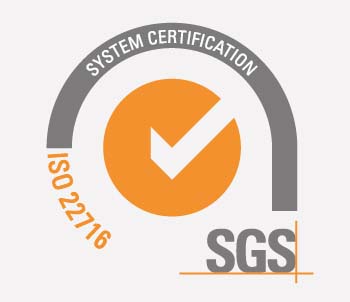 ---
Certificates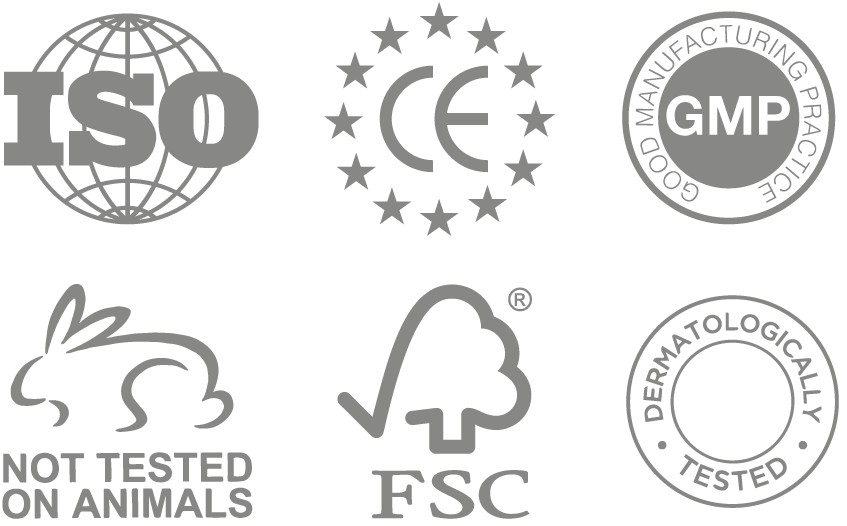 *** Cleanroom clasifications: ISO 8