The fashion trend of 2021 that comes to alleviate our resentful skin for having been exposed to cosmetic routines with too many products and complexity.
The goal of skinimalism is to show off a luminous, natural-looking complexion with less cosmetic products.
What is skinimalism?
It is not surprising to say that one of the most sought after trends on the internet is how to achieve radiant skin the natural way. Skinimalism is the ideal movement to achieve this goal.
For this we have to provide our skin with products that basically provide us with: cleaning, hydration and protection.
By simplifying the routine, we must carefully select the cosmetics with which we will treat, since these will be the only ones in charge of providing us with the natural-looking skin that we want so much.
For this reason we recommend you bet on the branch of natural cosmetics, without aggressive components.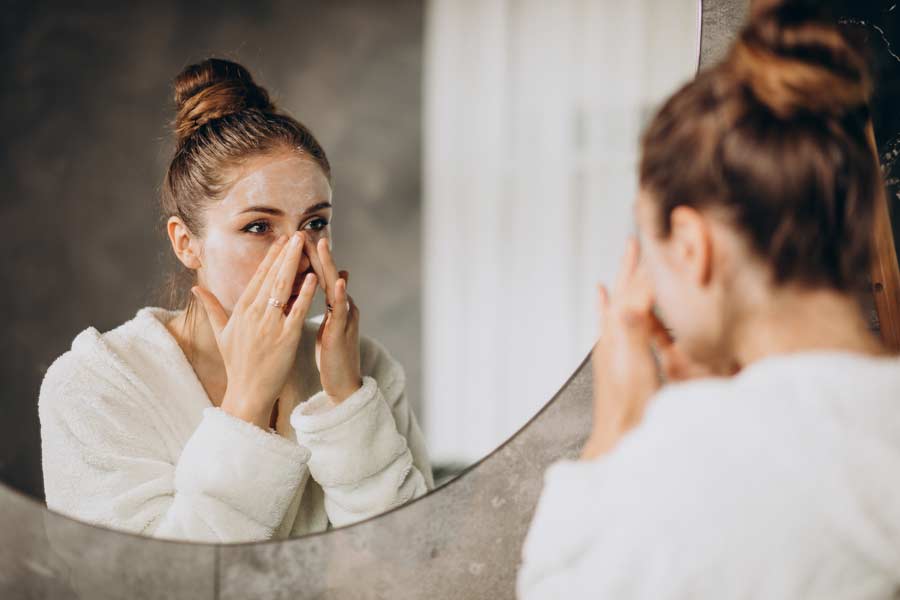 This cosmetic routine is based on:
Cleaning in the morning and at night with a product adapted to each skin type: micellar water, cleansing gel, cleansing oil or milk, etc.
Moisturizing cream that provides the daily hydration necessary to maintain skin homeostasis and elasticity.
Sun protection to prevent spots and premature photoaging.
Once a week exfoliating and mask, with this we will be able to eliminate
blemishes and dead cells deposited in the most superficial layers of the skin.
In this way we will be able to let the skin breathe, which is essential for taking care of it and we will avoid overloading it.
At MS Private Label, third party cosmetic manufacturers, we are specialized in the formulation of cosmetic products that can be integrated in any of the steps suggested by skinimimalism, adapting to the client's needs, making unique and personalized formulas.
Send us your idea to: info@mslinea.com