The value of being a cosmetic manufacturer
With more than 30 years' experience in the cosmetics sector, at MS|Lab we are dedicated to third-party manufacturing. We like to call our manufacturing process 'cosmetic gourmet' because of the personalized character and high quality of both the materials and the manufacturing processes.
We develop cosmetics from 1,000 units, adapting to the specific needs of each client, always finding the maximum performance of each carefully selected ingredient thanks to our in-house R&D team, all of whom are at our customers' disposal, to ensure the continuous improvement of our formulas.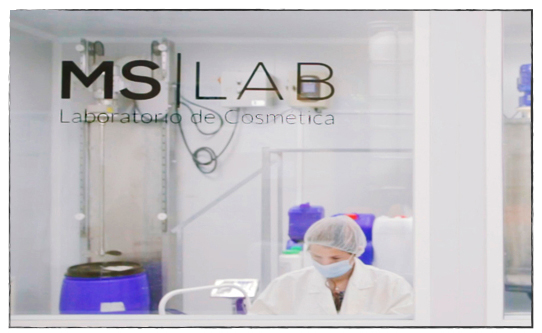 At MS|Lab we know that the quality of a cosmetic product depends on both the materials and the manufacturing process. That's why, we only use the best high-concentration materials while taking care of the entire production process in order to guarantee the best results.
We manufacture in Spain: from Barcelona to the world
In Barcelona we are less than 3 hours by plane from the main European capitals, allowing us to have continuous contact with new ideas, concepts and trends.
In MS|Lab you take control
It's very important to take care of the whole process; that's why it's essential that our clients get involved every step of the way, working together with our technical laboratory department as well as our design team, always looking for the best options and manufacturing to the highest quality, with a professional eye for detail.
---
Our team
But our great added value is our team. At MS | Lab we boast a team of professionals with great experience in the sector fluent in six languages (English, Spanish, Catalan, Portuguese, French and Italian).
Our team is composed of qualified and dedicated professionals who offer the best solutions, through personalized attention based on trust.
JORDI PICH
MANUFACTURING MANAGER
ventas

mslinea.com
0034 938 640 613
SADURNÍ GALÍ
CHEMICAL MANAGER
tecnicolab

mslinea.com
0034 938 640 613
JOAO ROSA
SALES MANAGER
st

mslinea.com
0034 938 640 613
DANIEL LORCA
MARKETING
marketing01

mslinea.com
0034 938 640 613
EVA CAMPILLO
ADMINISTRATION
admin

mslinea.com
0034 938 640 613
LAIA PICH
PRODUCTION ASSISTANT – WAREHOUSE
ofi01

mslinea.com
0034 938 640 613
ALEX GOMEZ
LOGISTICS AND SHIPMENTS
almacen

mslinea.com
0034 938 640 613
ADRIANA DOS SANTOS
EXPANSION & SALES
st02

mslinea.com