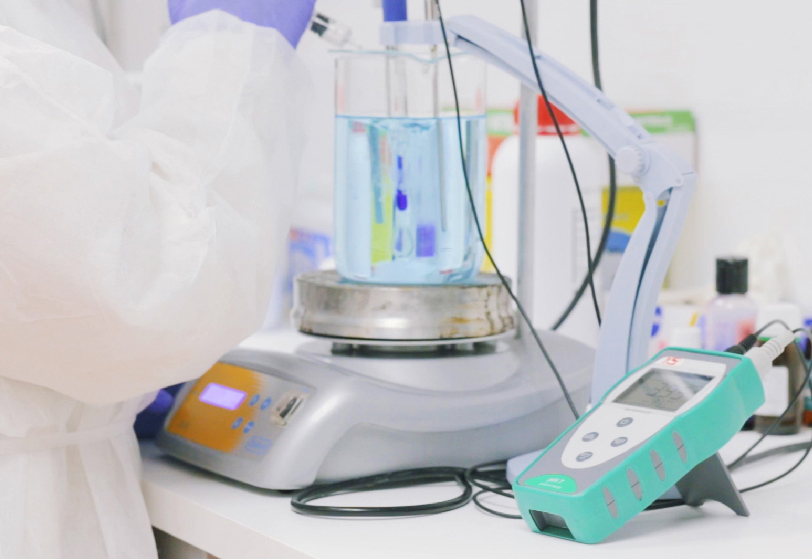 About Us
MS Lab we are cosmetic manufacturers (OEM private label) that specialize in the production, formulation, packaging, documentation and other processes necessary for the creation of premium high-end cosmetics.
We have extensive knowledge of the sector to advise our clients in each step they need. We adapt to the needs of our clients in terms of quantity, budgets and times that guarantee that brands achieve success so that they generate business benefits.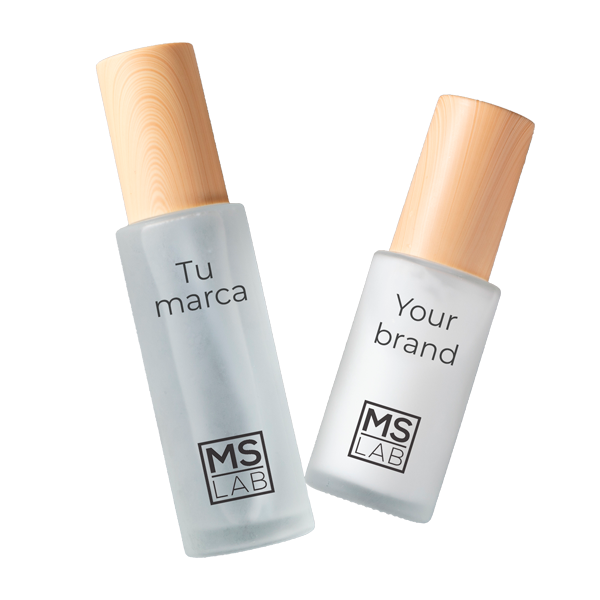 Laboratory Specialists in Cosmetics
What do we do?
We are specialists in the manufacture of all types of private label cosmetics: shampoos, conditioners, dyes, masks, creams, oils, etc.
As well, we manufacture cosmetic products tailored to the needs of each of our clients. Also, we can develop all kinds of cosmetics, from the manufacture of natural cosmetics to all kinds of formulas. All our manufacturing complies with all manufacturing guarantees in the European Union (EU).
The development team (I+D+I) has a very varied profile (chemistry and pharmacy) and represents more than 15% of the workforce
Experience
We have extensive experience formulating, developing new products, searching for new textures and innovating.
Innovation
We continuously search for new active ingredients, raw materials and packaging that are presented to the market.
"For us, the most important thing is that our customers do not have to worry about anything. For this reason, we have simplified the entire manufacturing process into easy steps that help streamline each of these steps to achieve maximum efficiency in each one of them"
100% Spanish – Barcelona Manufacturing
From Barcelona, we manage to create professional cosmetics while maintaining the essence of the city and proposing new ideas, thanks to the crossroads of different cultures obtained by proximity to the great European capitals.
We have more than 3,600 m² dedicated to the manufacture of cosmetic products.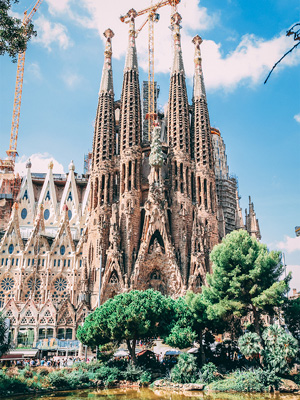 Our work is your success. We work to be the third-party cosmetics manufacturer in Europe with the best relationship with customers. Teamwork is very important to us and that is why we try to facilitate the process of creating cosmetic products through 24/7 collaboration with all our clients around the world.
As a cosmetics laboratory for private label, we produce professional cosmetics meeting the highest quality standards, to offer new products to our customers that make them different from the competition.
We can transform your cosmetic ideas into beloved and successful beauty brands.
Our mission as a laboratory is based on the creation and development of new high-quality formulas that guarantee the efficacy and success of each of them.
Through research and advanced technologies for the creation of cosmetics for third parties, we are committed to obtaining professional products for facial, body and hair care (facial creams, facial serums, eye and eyelash care, firming creams, shampoos or conditioners).
We make each product uniquely through research and cosmetic innovation.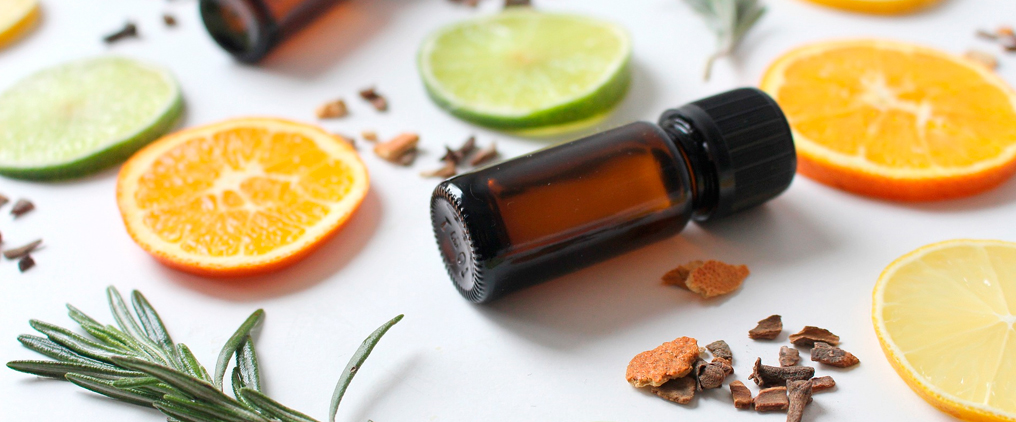 We believe in sustainability
Our commitment to the environment
Our Contribution
For us, being effective and guaranteeing the highest quality of our products is the most important thing, and it not only means being efficient, but also being sustainable.
As an organization, we decided to reduce the impact that our sector produces on the environment and implement processes that guarantee and promote sustainable models.
Sustainable Processes
Our own water purification plant that collects natural spring water to process it through reverse osmosis and a system through the ion exchange of resins.
In addition, we work with local suppliers with sustainable productions, which guarantee the origin of the paper from forests and communities managed in accordance with high environmental, social and economic standards. (FSC-Certified)
Also, we always comply with the regulations in force in Europe, the standards of Good Manufacturing Practices, the prohibition on the use of animals for testing and production through clean rooms under ISO 8 certification and ISO 22716: 2008 certification that guarantees and ensures the highest quality. of our manufacturing processes and our cosmetics.
– 2 wall agitators
– Semi-automatic packaging system
– Hot product packaging machine
– Manufacturing reactor that allows it to be cooled without the need to use mains water, something that makes our manufacturing process highly sustainable.
Rooms certified with ISO 22716: 2008 that guarantees and ensures the highest quality of our manufacturing processes and our cosmetics.
Much more effective service for our customers.
We have exponentially reduced the manufacturing and packaging service time, as well as increased our production capacity by more than 60% per shift compared to 2019.
Purified water plant
The base of all cosmetics is water and the quality of the final product depends to a great extent on it. At MS LAB we are fortunate to have water that is already of great quality, which is the water from our area, Palau i Plegamans (Barcelona).
We apply a purification process to this water consisting of two systems: a physical one called reverse osmosis and a chemical one called ion exchange resin. This double process allows us to separate the water from all those undesirable particles in the manufacturing process of a cosmetic, resulting in a totally pure water that facilitates the exhaustive control of each of the raw materials that we use throughout the manufacturing process. The fact of being able to count on a purity of this caliber in our manufacturing process is decisive in order to offer our clients the highest quality in all the cosmetics we develop. If there is one thing we are proud at MS | Lab, it is the quality of our materials. raw materials and our manufacturing process, something that translates into the very high quality of all the cosmetics that leave our facilities.
Our purification plant is composed of two purification systems
Reverse osmosis system
it is the first purification process that we carry out to the water and it consists in the search for the imbalance, hence its name. By contacting two fluids with different concentrations of dissolved solids and being forced to pass through high pressures through a semi-permeable membrane, it allows us to separate the water from the vast majority of compounds present in mains water, carrying out our first purification process. The purity of the water after this process is high, but we still carry out a second process, as our quality standards go further.
Ion exchange resin system
Ion exchange resins are made up of a polymeric matrix. When the osmotized water passes through the resin, it takes the ions present in the water (sodium, chloride, calcium, magnesium, heavy metals, etc.) and yields an equivalent amount in terms of proton and hydroxyl charge. After this second process, we guarantee a totally pure water, ideal to start the cosmetic manufacturing process.
But the water purification process is just as important as the circuits that allow it to maintain this purity throughout the entire manufacturing process. For this reason, our purification plant consists of a circulation ring that allows us to distribute the purified water and guarantee its purity throughout the process. Inside this ring we have also incorporated a UV lamp in order to eliminate any type of undesirable organisms, avoiding microbiological contamination at all times and guaranteeing the maximum purity of this essential raw material in all cosmetics.